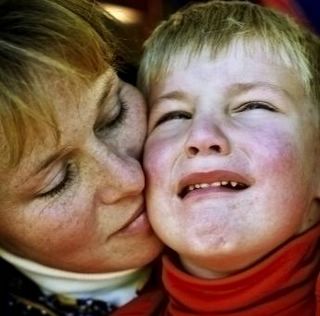 !

On May 23, Salman Rushdie warned in
The Toronto Star
that
God the Father is having a temper tantrum all over the world
. (My prediction: Precious will blow Himself up to Heaven and never be heard from again.)
"... Meanwhile religions continue to attack their own artists:
Hindu artists' paintings are attacked by Hindu mobs
, Sikh playwrights are threatened by Sikh violence and Muslim novelists and filmmakers are menaced by Islamic fanatics with a vigorous unawareness of any kinship....
"And in America,
the battle over the teaching of intelligent design in U.S. schools is reaching crunch time
, as the American Civil Liberties Union prepares to take on intelligent-design proponents in a Pennsylvania court...."
"If religion were a private matter, one could more easily respect its believers' right to seek its comforts and nourishments.
But religion today is big public business
, using efficient political organization and cutting-edge information technology to advance its ends...."
And then Salman hits the nail smack on the head:
"
Religions play bare-knuckle rough all the time, while demanding kid-glove treatment in return
." Of course when he says "religions" he means God-the-Father religions.
MORE
>>>
________________
Thnx to skiphunt and stock.xchng for the photo